This tool allows the migration of accounts from cPanel in an easy and simple way.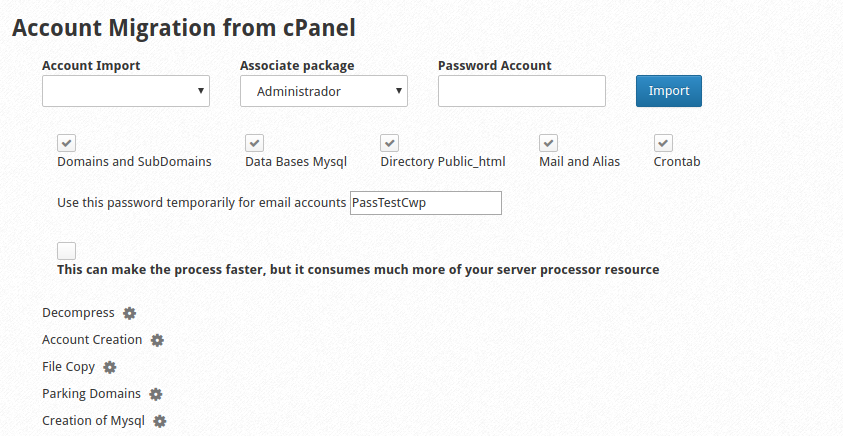 Complete the following steps to successfully complete your migration.
Generate a backup of the account to migrate from the cPanel or Whm and copy it to the / home / directory of your server with CWP, (The backup must be compressed and in .tar.gz format).
Choose the account to be imported from the CPanel Migration module.
Associate the account to create a package already created.
Enter a password for the new hosting account.
Choose what you want to migrate from your backup (Domains and Subdomains, Databases, Files of your account, Correos y Alias, Crontab).
You can create email accounts with a password defined by you.
Once the account's migration has begun, a progress of the process will be shown and it will be notified when it is finished.