In this section you will be able to know the status of your disk and its partition scheme. In this module you can verify the distribution of the use of disk partitions, their formats, use of occupied and available space.
NavIgate to
Server Settings --> Disk Quota
To configure you must enter the Quota Partition, Quota Type and click on Save shanges.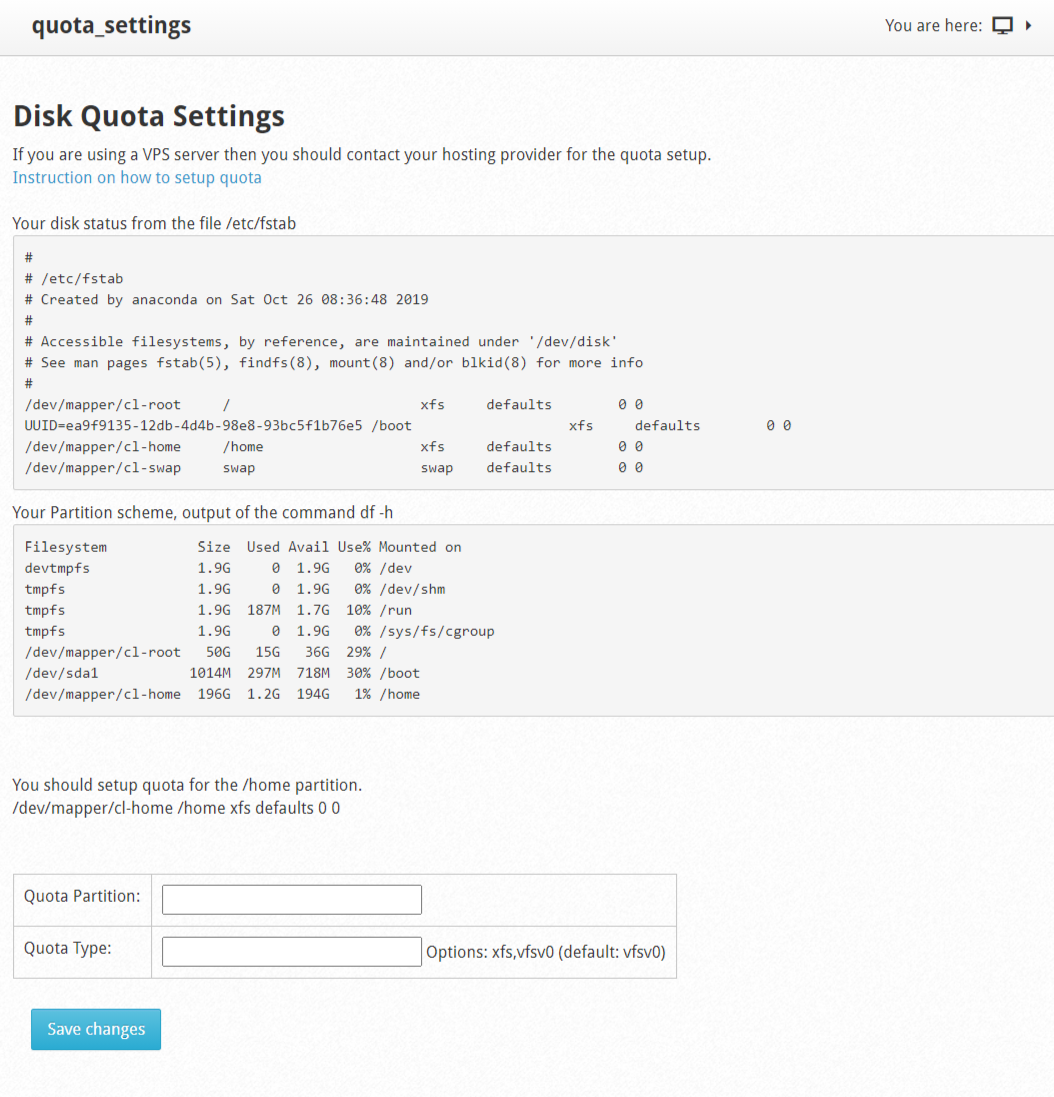 You can allocate disk spaces according to their use and format, indicating the amount of space or partition and the type of partition you want to use, such as xf or vfsv0.
Keep in mind that you must be very clean and know how to distribute the use of disk partitions as this will affect the behavior of the server.
NOTE: You can verify partition management by registry using the ddf -h command.