This module allows you to configure the Postfix service with the options that you want to install.
You can restore the services and update the antivirus database.
Navigate to:
Email --> MailServer Manager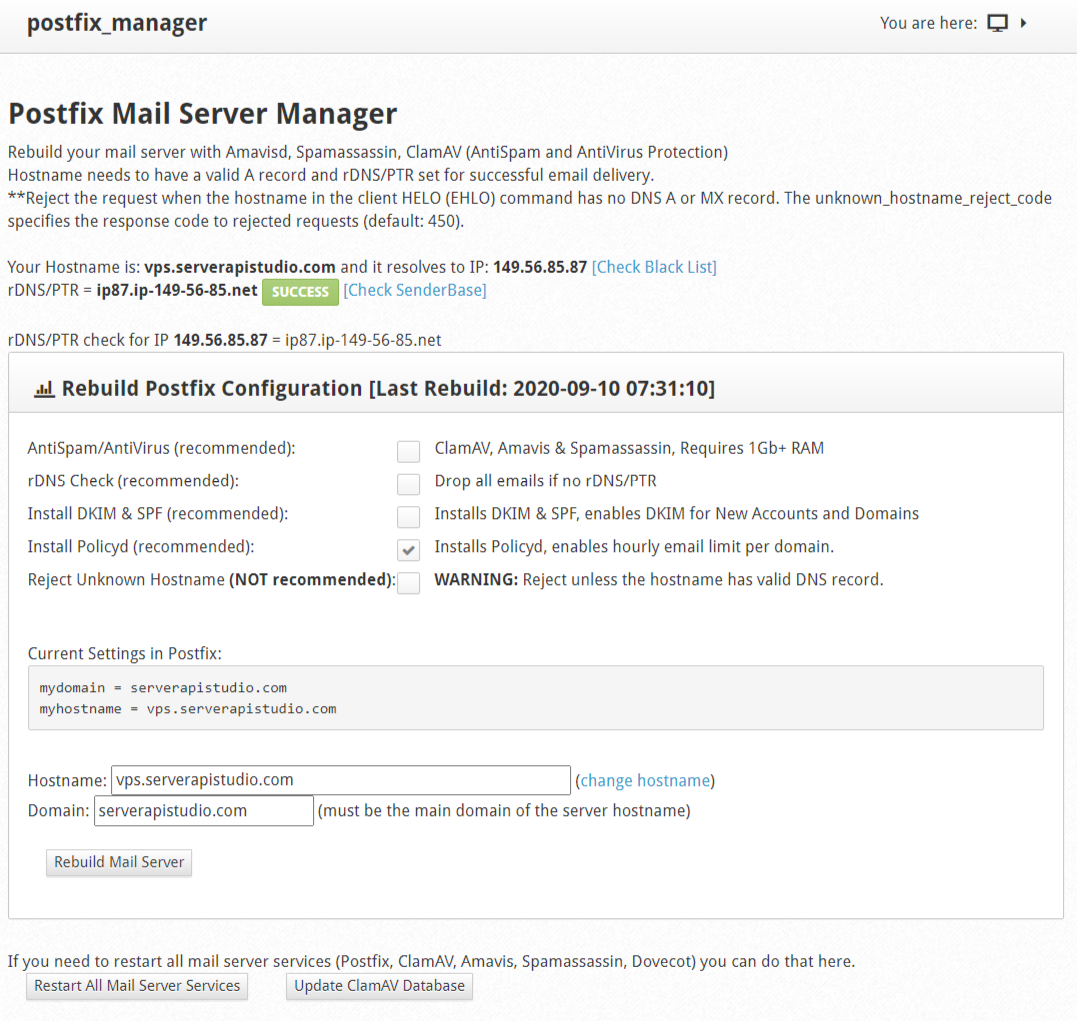 In this module you can generate the mail server based on postfix. In the previous image you can select the options to use such as ClamAV, Amavis (antivirus), Policyd (configuration of number of emails per hour) and DKIM & SPF.
If there are emails in the email queue, select Deploy emails if no rDNS / PTR to automatically send them when the installation completes.
Once the options to be used have been selected, click the Rebuild Mail Server button and wait 2 minutes for the process to complete.
You can also restart all mail services by clicking the Restart all mail server services button.
To update the antivirus databases, click UpdateClamAV Database.