To have the correct time and date in Linux is very important, a lot of things depends on it Like crontab .The server and system clock needs to be always on time.
login to CWP as root
http://Server_IP:2030/
Navigate to
Server Settings --> Change Date & Time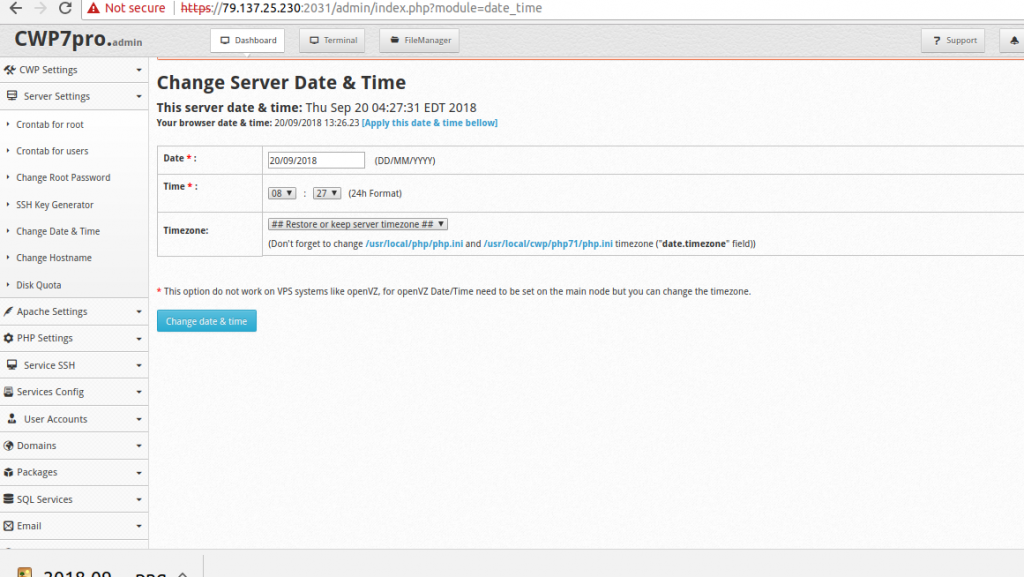 You can set date and time  here.
It's easy to select required timezone
After all settings Click on Change Date & Time.
Don't forget to change /usr/local/php/php.ini and /usr/local/cwp/php71/php.ini timezone ("date.timezone" field )
This option do not work on VPS systems like openVZ, for openVZ Date/Time need to be set on the main node but you can change the timezone.