In the Dashboard you will have access to a search engine which will perform a quick review on your server to locate accounts, email, domains, sub-domains, database. Click on Search, enter the name of the server and select the one you want.

Top 5 Process
Visualize the 5 processes with the highest consumption on your server and you will be able to determine a problem quickly.

Disk Details
You can have a view of each partition on your disk, and the space used on each one.

CWPpro Performances
Real-time graphs of the status of your server

Process
With just one click you can update your CWP with the most recent versions available and have the details of the number of active processes.

Services Status
Manage each service installed on your server, you can see alerts of a malfunction, restart, stop or start a service.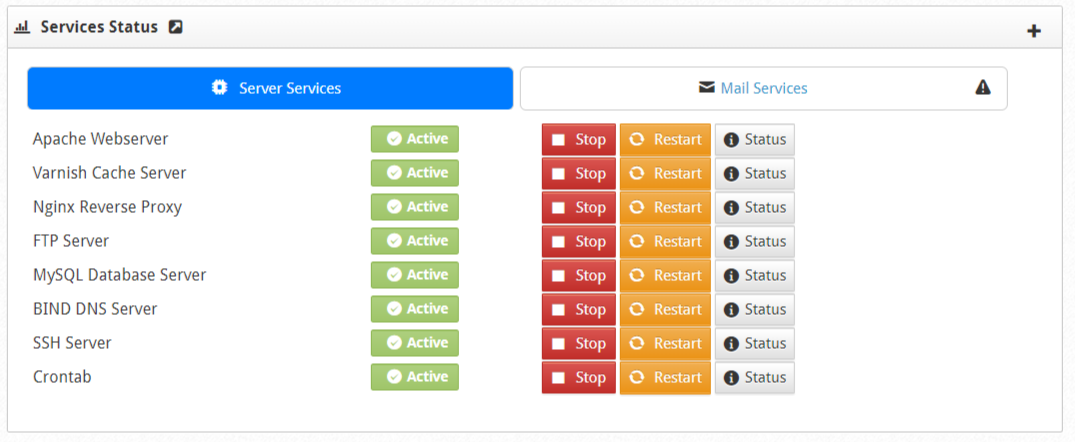 Application Version – CWP info – System Info
Detailed access to each server characteristic and direct and fast access to each configuration module.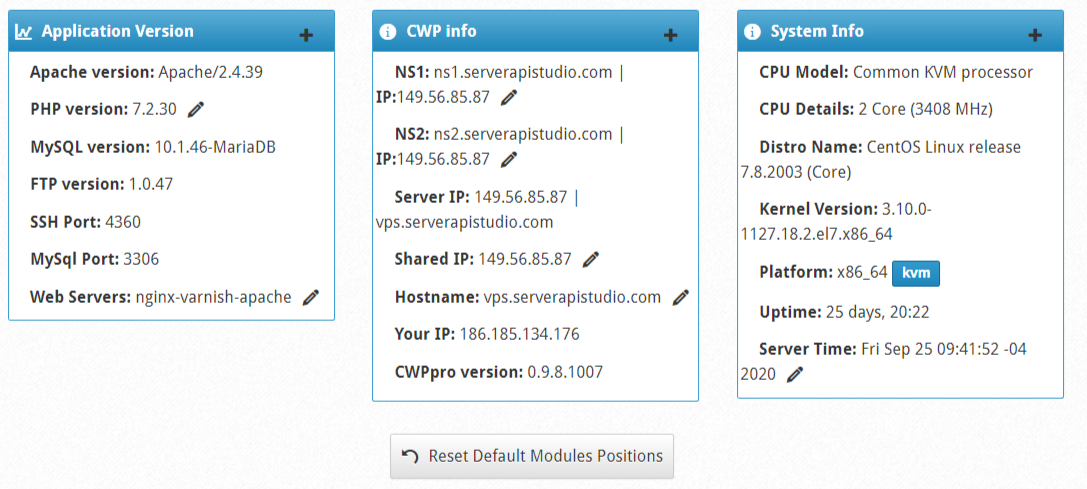 Additionally you can redesign the dashboard according to your preferred view locating each module according to your preference, just Drag and Drop.
Articles