In this module it allows to give Shell access or not to the users on the server.
Navigate to:
Security --> Shell Access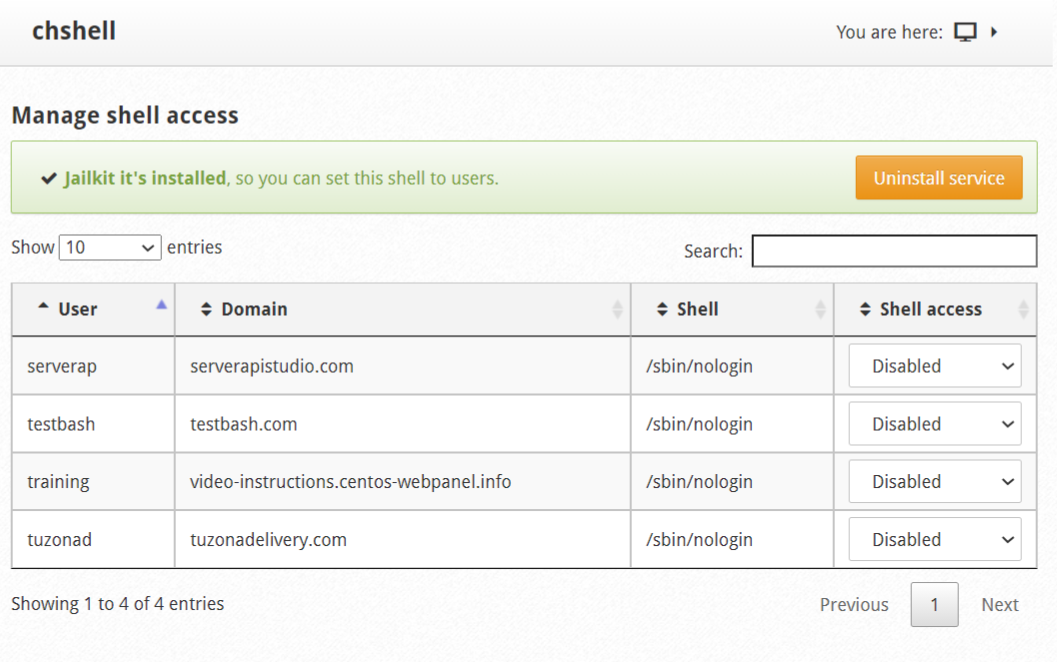 To grant Shell access, the drop-down field must be displayed for each domain, which will display values ​​such as Default, SFTP, or Full Shell.
For security reasons, this option is not enabled.
Click play the video to know how Shell Access.