IP Manager
Navigate to
CWP Settings--> IP Manager
In this section you can see the public IP configured on a server. Here you can add, delete or add IP addresses in a simple way.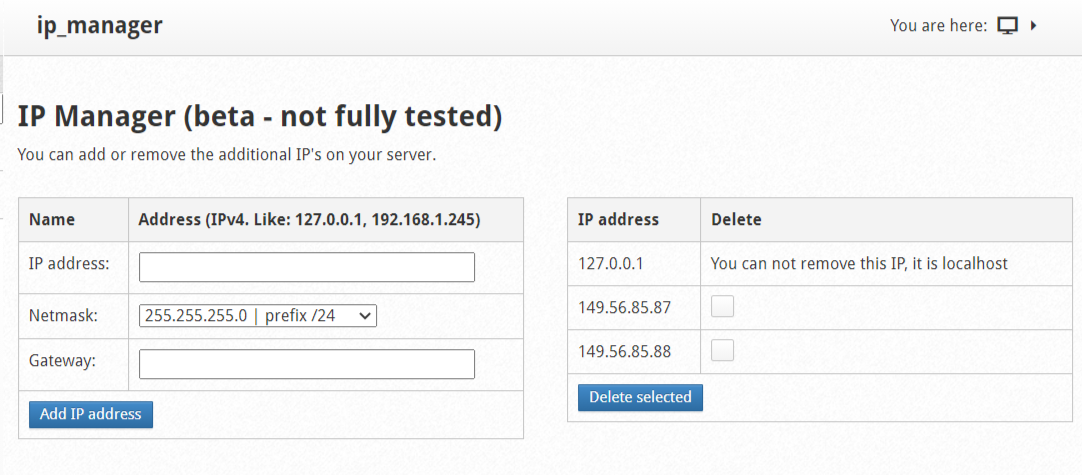 In the image above on the left side you will be able to configure the initial parameters such as IP address, netmask and gateway. On the right side of the image, the IP addresses that are public IP will appear.
To remove the email addresses configured as public, you must follow the following parameters:
1.- Select the public IP you want to delete.
2.- Click the Delete Selected button.
NOTE: It is important to indicate that when the IP address is added, it is added as public by default.