In this module you can View, edit, delete and run logrotate conf files.
Navigate to:
File Management --> Logrotate Manager
In the logrotate man section you can see information on the directives which may be included in a logrotate configuration file.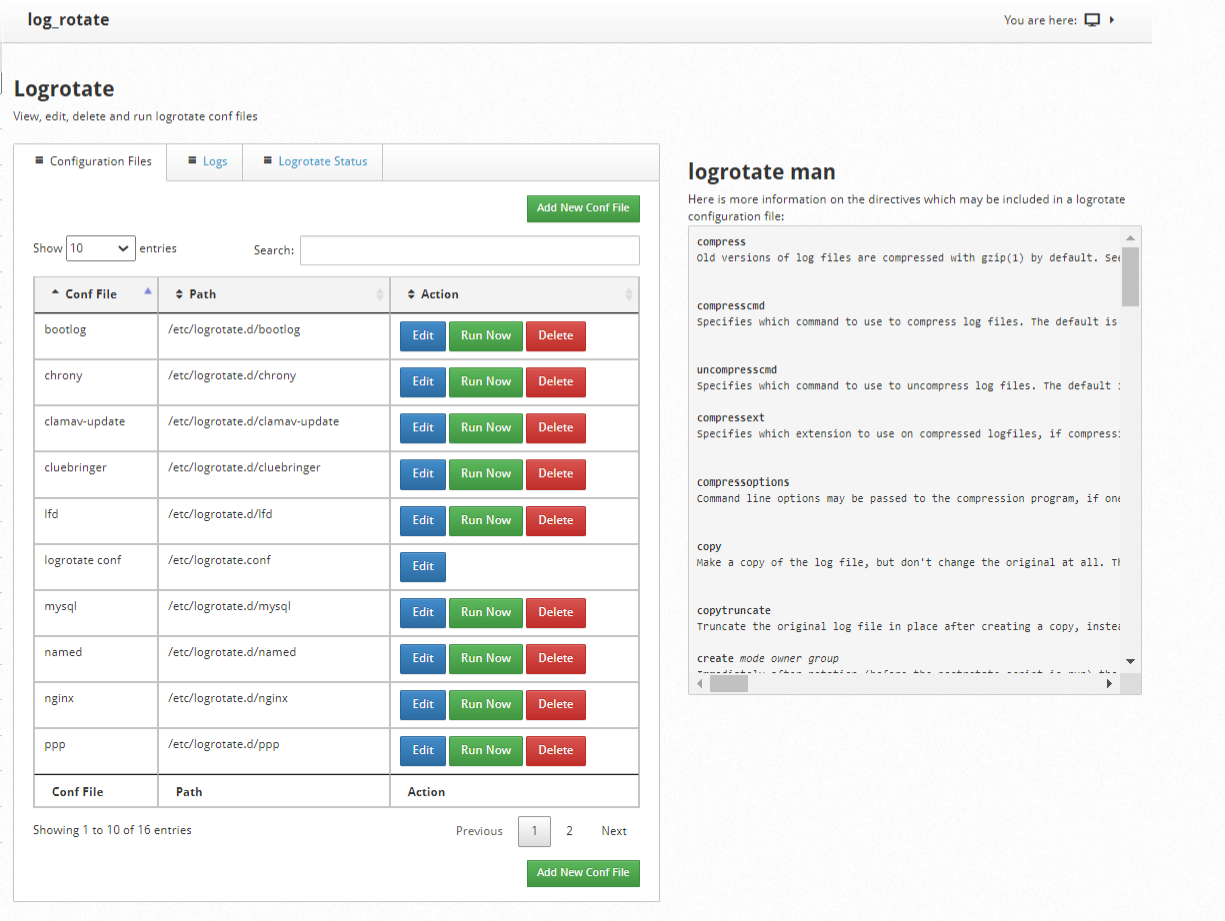 Configuration Files 
You will be able to see the list of the Files configurations with their description of Path and with actions to Edit, Run Now and Delete.
Click on Add New Conf File, indicate Filename: (example: my_logrotate) and Click on Submit.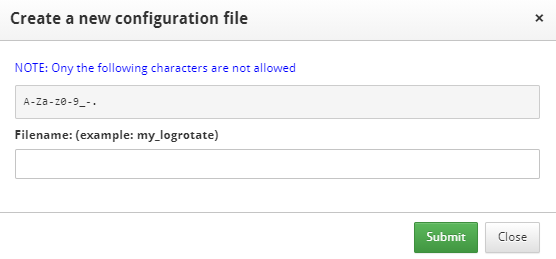 Log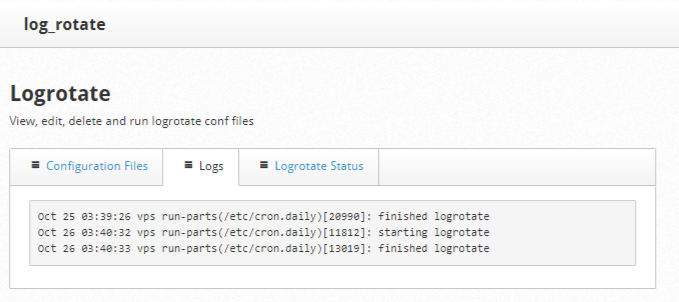 Logrotate Status