Navigate to:
Email --> Mail Routing
In this module you can configure the path that the email accounts of the hosting accounts created on the server will take. Email accounts can be received within the server or externally, such as Gmail.
Here you can change the email routing to the local or remote exchanger. By selecting the remote exchanger, the emails will be forwarded to the internet for that domain.
Click Change to change from local to remote.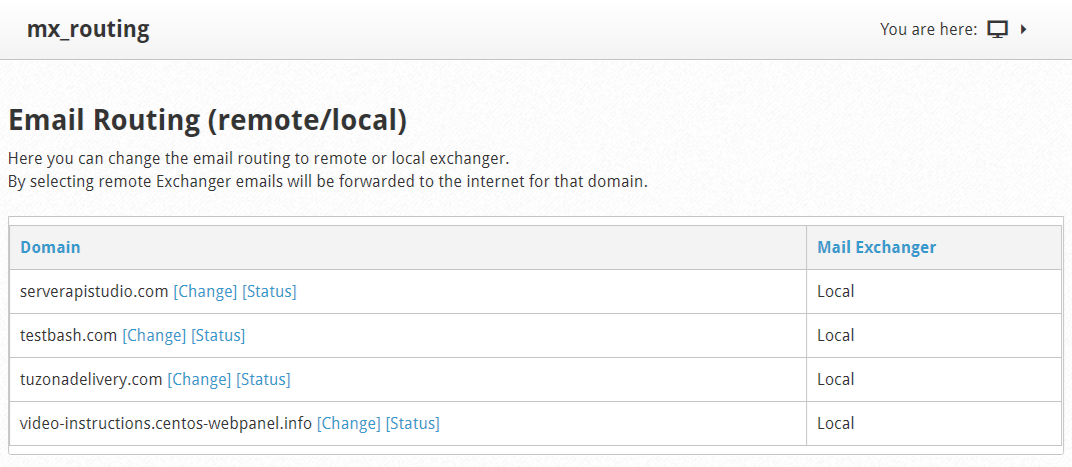 For each domain, you will find two links which are as follows:
.- Change: you can change the mx records to an external server.
.- Status: It will indicate the current status of the domain indicating which server it responds to.