In this module you have access to the SSH configuration file where you can edit all the options of this service.
The SSH protocol (also known as Secure Shell) is a method of remotely connecting to a server securely and reliably from your computer.
This method or protocol provides alternative options for fast authentication and protects the security and integrity of communications with strong encryption.
You can save the changes made or create backup copies of the files.
Navigate to:
Services Config -> SSH Configuration.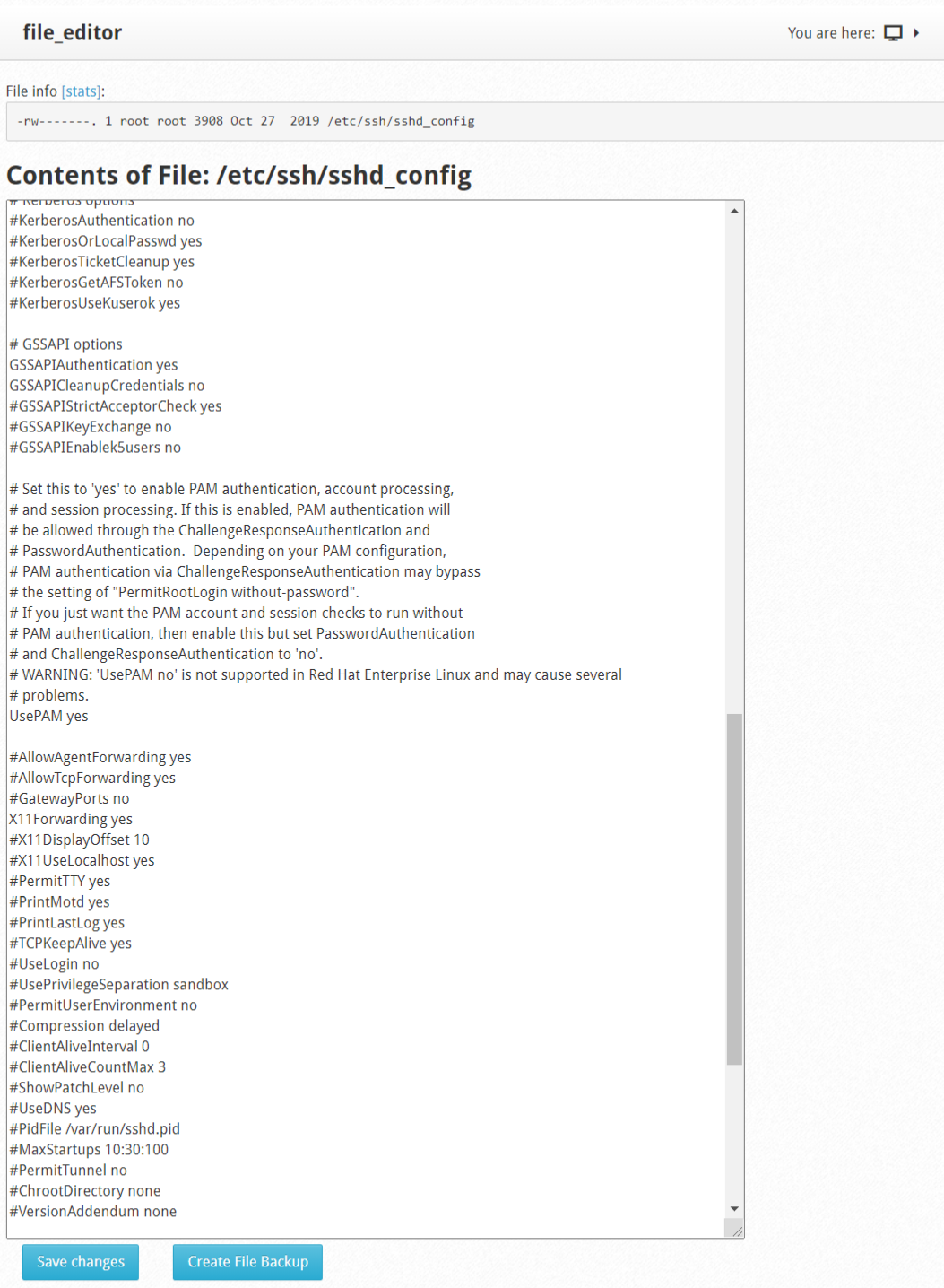 Here you can make changes such as the access port and other administration parameters. Once the changes have been made, it is recommended to start the SSH service.