Account backups in this section you can download a compressed copy of your entire site and save on your computer.
The administrator or server owner must enable the function to automatically generate backup copies and receive email notification when it is ready.
When you back up your website, you have an additional copy of your files.
You will be able to restore full backups backed up from this module and in .tar.gz format.
You can also use partial backup options like:
Home Directory: Create a backup copy of the home directory.
Mysql Databases: Create a backup of all your databases.
Email Accounts: Create a backup copy of all your email accounts.
SSL Certificates: Create a backup of your SSL certificates.
To Download a backup copy of the MySQL database click and select a Database to Backup and click Download.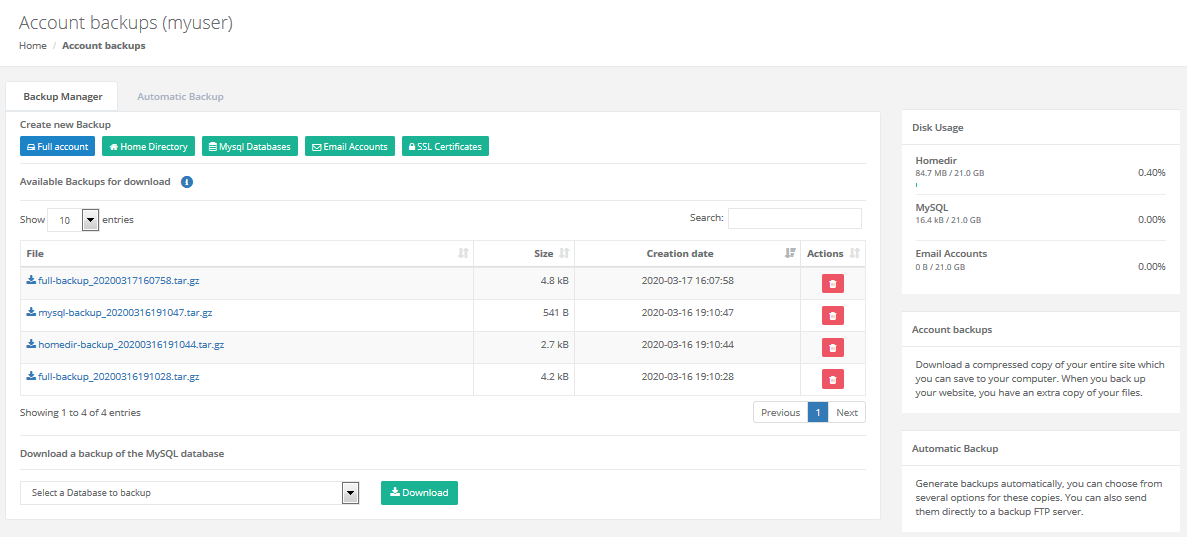 Features available for PRO.
Automatic Backup.
Select Frequency, what will be incluided, Notificacions and Click Save preferences.