In the dashboard, you can see the overview of your account.
In the username you can change the password and go to the settings.
You can also perform actions such as locking or unlocking files, choosing a country, selecting a topic, or logging out.
You can see the bandwidth consumption of the current month or the last month, the status of your plan, the server information and have access to:
Here you can check statistics of services, processes, backup configurations, domains, subdomains, editing files such as php.ini, phpversions, database administration, DNS zones, installation of packages such as WordPress, Prestashop, Joomla, Drupal, configuration of Cron timed tasks, CSS certificates, FTP accounts, among others.
Crontab
Processlist
ini editing
Notifications
File management
File systemcrash
Antivirus Analysis
File manager
FTP accounts
Support for
Domains
Domains
Subdomains
AutoSSL
SQL services
PhpMyAdmin
Mysql Manager
Show Mysql processes
E-mail accounts
Autoresponder
Roundcube Webmail
Email routing
DNS functions
DNS Zone Editor
Accessories
Explorer file manager
WordPress
PrestaShop
Joomla
Drupal
Session time
View rowlist
Alert sounds
Also at the end of the left vertical bar it shows us the following possibilities:
Disk space usage
App version
System information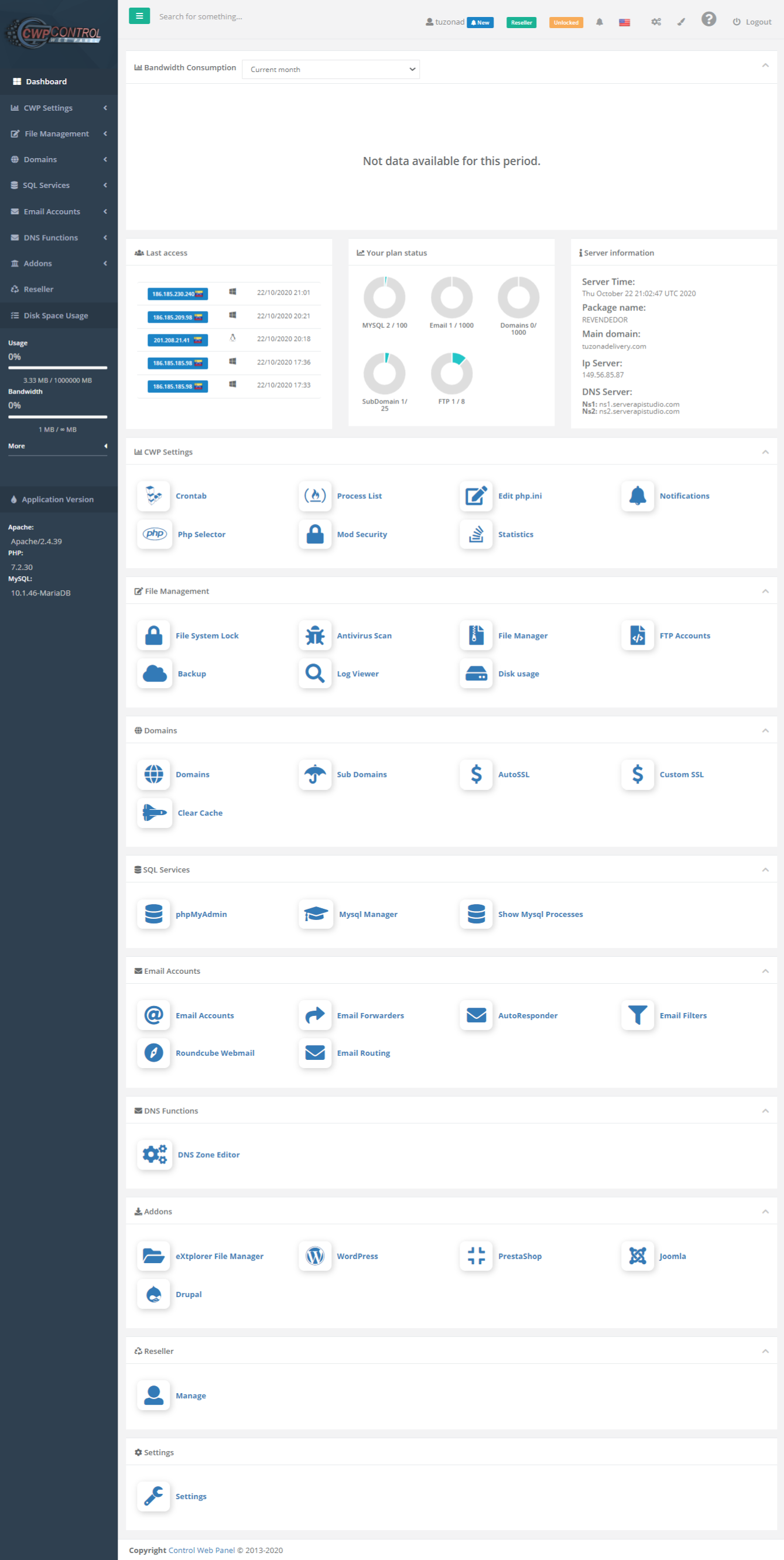 To change the theme to dark mode click on the brush icon in the upper right and turn the switcher to ON to activate.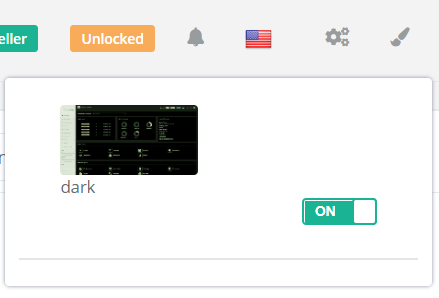 In a few seconds you will have the Dark Mode active.