This redirect module is present when ONLY using the apache webserver only
You can Redirect the name of a domain to another Hosting folder or to another external domain.
To create Click on Add New Redirects, select the Type, permanent or temporary, A permanent redirect will notify the visitor's browser to update any bookmarks that are linked to the page that is being redirected. Temporary redirects will not update the visitor's bookmarks.
Choose the domain, https?: // (www.) ?.
Define the Path, click on the house to Select the directory.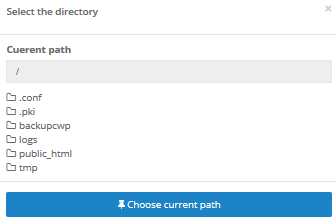 Write Redirects to the URL, http: // or https: //.
Select www.redirection:
Only redirect with www.
Redirect with or without www
Do Not Redirect www.
Wild Card Redirect
Finally Click Save

Redirector List  with its descriptions.

Video Instructions