CWP (CentOS Web Panel ) allows you to change server root password. It is same as the CWP admin password.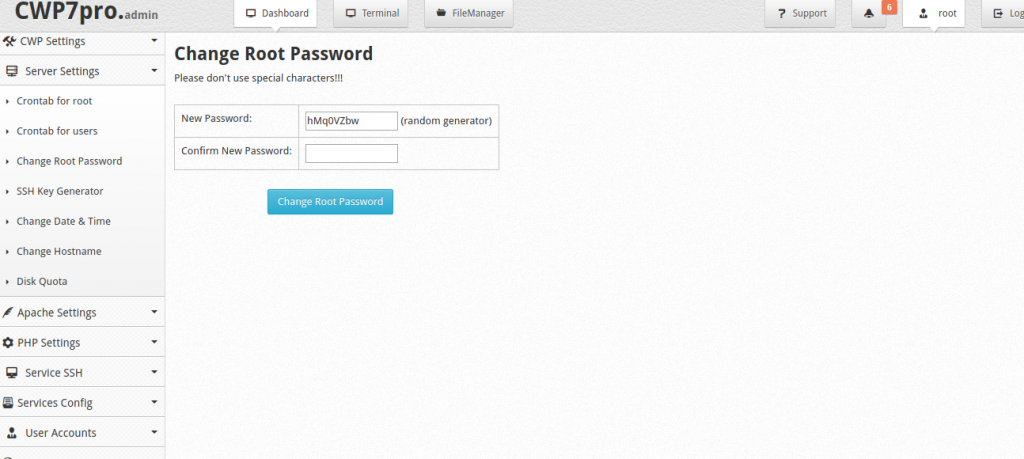 login to CWP as root
http://Server_IP:2030/
Navigate to
Server Settings --> Change root password.
Enter the new password; confirm the new password. (Please don't use special characters!!!)
Click the Change Root Password button.
You will see the confirmation message:
Changing password for user root.
passwd: all authentication tokens updated successfully.